#include <Accumulator.h>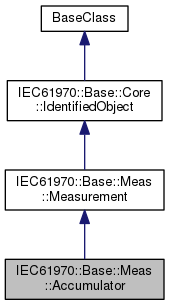 [legend]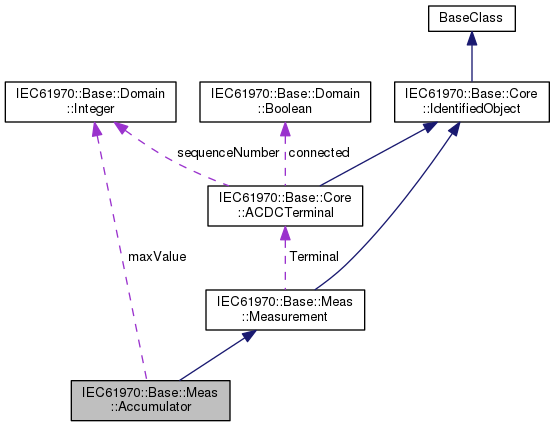 [legend]
Accumulator represents an accumulated (counted) Measurement, e.g. an energy value.
◆ AccumulatorValues
The values connected to this measurement.
◆ LimitSets
A measurement may have zero or more limit ranges defined for it.
◆ maxValue
Normal value range maximum for any of the MeasurementValue.values. Used for scaling, e.g. in bar graphs or of telemetered raw values.
---
The documentation for this class was generated from the following files:
/home/lukas/acs/gits/CIM/17v07/refactored/IEC61970/Base/Meas/Accumulator.h
/home/lukas/acs/gits/CIM/17v07/refactored/IEC61970/Base/Meas/Accumulator.cpp